What is IPO? These days IPO remains a topic of discussion. Very few people know about IPO. Big companies are also bringing their IPO in the market. Shortly after the stock market opened after the Corona epidemic, IPOs started coming in the market.
Investors have also benefited a lot from these IPOs. But do you know what is IPO and how does it work? If not, then let's take detailed information about IPO through this article.
What is IPO?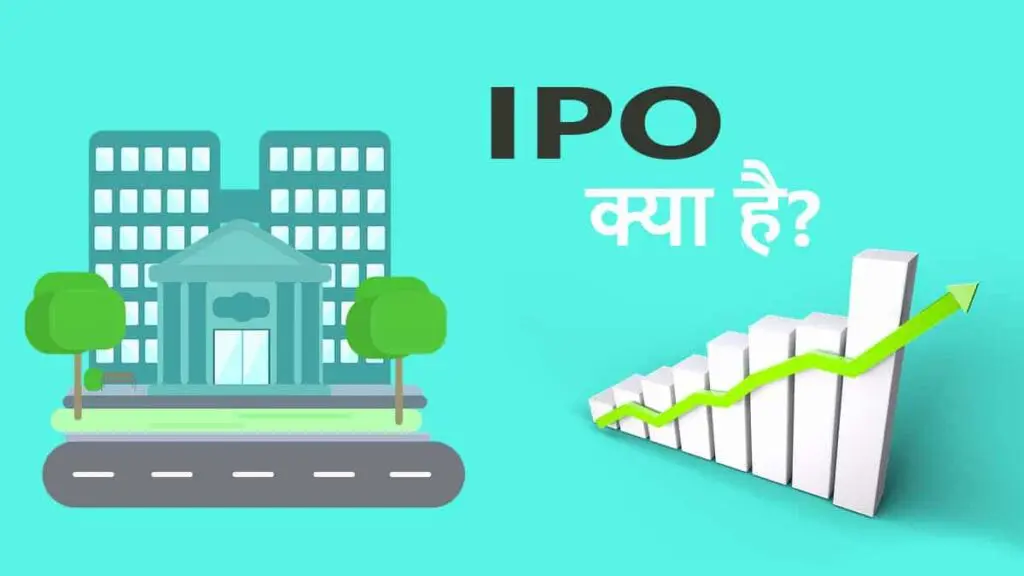 IPO means when any company brings its shares to the public for the first time and offers them to invest on their shares. Due to which investors get a share of the stock and companies get capital for their business.
What is IPO in Share Market
Any company brings its shares to the public to raise capital. Due to which the company would get capital to increase its business and for necessary expenses and the public would get shares of the same amount in return. The company gets listed in the share market from the IPO, due to which the profit and loss of the company depends on the fluctuations of the share market.
Full Form of IPO
The full form of IPO is Initial Public Offering i.e. offer to the public.
How do IPOs work?
When a company brings its IPO in the market, it converts from a private company to a public company. That company fixes the price of some of its shares to raise funds from the public and removes those shares to the investors. After that the effect on those shares is according to the share market.
Reason for bringing IPO?
The main reason for bringing an IPO is to raise funds. Some small companies bring some of their shares in the market through IPO for the growth of their business and for the necessary expenses of their business and give them to the investors, which gives the company funds and the investors get the shares of the company. Participation is available.
IPO Allotment Process
There are 3 types of investors inside IPO
1 QIB ( Qualified Institutional Buyers )
2 HIN ( High Net Worth Investors ), NII ( Non Institutional Investors )
3 Retail Investors
1. QIB ( Qualified Institutional Buyers )
QIB means institutions that invest for the general public such as Mutual Fund , Provident Fund, Insurance Company. QIBs invest with huge capital. In IPO, quota reserve is kept for each category. A maximum of 50% quota can be reserved for QIBs.

2. Non Institutional Investors or HIN
Individual Investors, NRI or HUF come in this category. In IPO 15% quota is kept reserved for this category. In this, bids of more than 2 lakhs can be placed.

3. Retail Investors
The general public comes in this category. 35% quota is reserved for this category. In this, bids can be placed less than 2 lakhs. The allotment process takes place a few days after the bidding in IPO. Can't buy 1 or 2 shares in IPO. IPO issue company decides a lot size, we have to buy shares in that lot size only. Suppose a company fixes its share at Rs.1000 and has kept its lot size of 14 shares then your 1 lot share Rs. will be 14000. A minimum of 1 lot has to be bid in an IPO. In IPO, if the retail investors who bid from 1 to 18 lots come and your 18 lot bid is Rs. Comes under 200000. If you place a bid of more than 18 lots, then it comes under HNI (High Network Investor) because for placing a bid above 18 lots, Rs. Will go above 200000.
How to invest in IPO?
To invest in IPO, first you have to open a Demat Account . Demat account can also be opened from any good broking firm. Now the process of share allotment is done in Demat form. Therefore it is mandatory to have a demat account. In this, the transaction is not done in check and cash but from the account linked to the demat account.
Is it good to invest in IPO?
Investing in IPO is good for investors to a great extent, but for this, investors should have complete knowledge of that company. Anyway, companies take out their IPO in the days of boom in the market. New companies collect funds from IPO to grow their business or to pay off debt. Almost all the IPOs that have come in the market in the past have given good returns.
How does IPO make money?
The company takes out some of its total shares in the market through IPO, due to which the company gets funds. With that fund, the company increases its level and invests in other places, which increases both its profit and its value. The more the value increases, the more investors will invest.
Benefit from IPO
Investors invest in IPO to earn good returns. Most of the IPOs also give good returns to the investors. To buy shares in IPO, booking has to be done in advance. The booking of the share is open for 3,5 or 7 days, after which the booking is closed. More than 40 IPOs have been launched in the year 2021 and most of these IPOs of the company have given very good returns to the investors. The base prices of some IPOs were very low and their returns were very good. Nowadays new companies are giving double returns to investors but old companies have to work hard for good returns. Therefore it is not necessary that to get good returns, many times one has to be satisfied with low returns.
Disadvantages of IPO
Just like any company's IPO has advantages. Similarly, investing without complete information is risky. In recent times, PAYTM has launched its IPO in the market and its base price was also high but during the launch days, the market of PAYTM 's stock went down. Due to which crores of rupees of investors were sunk. Therefore, any company that wants to take an IPO should have complete information before it.
SEBI's opinion on IPO
In recent times, SEBI has issued a discussion paper for the IPO of new tech companies. Under this paper, there is a proposal to increase the lock-in from 30 days to 90 days for anchor investors along with 50 percent of the number of shares allotted to companies for IPO. According to this discussion paper, new age companies will have to give full details of the money raised from the IPO and how it will use that money. Only 35% of the IPO amount can be kept for inorganic growth.
Conclusion
I hope you have understood well about IPO from the article "What is IPO" written by me. Be careful while buying shares in IPO. Buy shares only after taking complete information about that company, otherwise it can be risky.