Do you know what is IFSC Code? There was a time when you had to go to banks to send money to someone and wait in line for hours. But now the times have changed and you can do money transactions very easily through internet banking or mobile banking sitting at home. But to do all this requires an IFSC code .
IFSC is a unique code issued by RBI for each bank which is used for online funds transfer through NEFT and RTGS. In today's special article, we will discuss about this IFSC code and know what is IFSC code, what are the benefits of IFSC code and how to know IFSC code . So let's know the complete information of IFSC.
What is IFSC Code.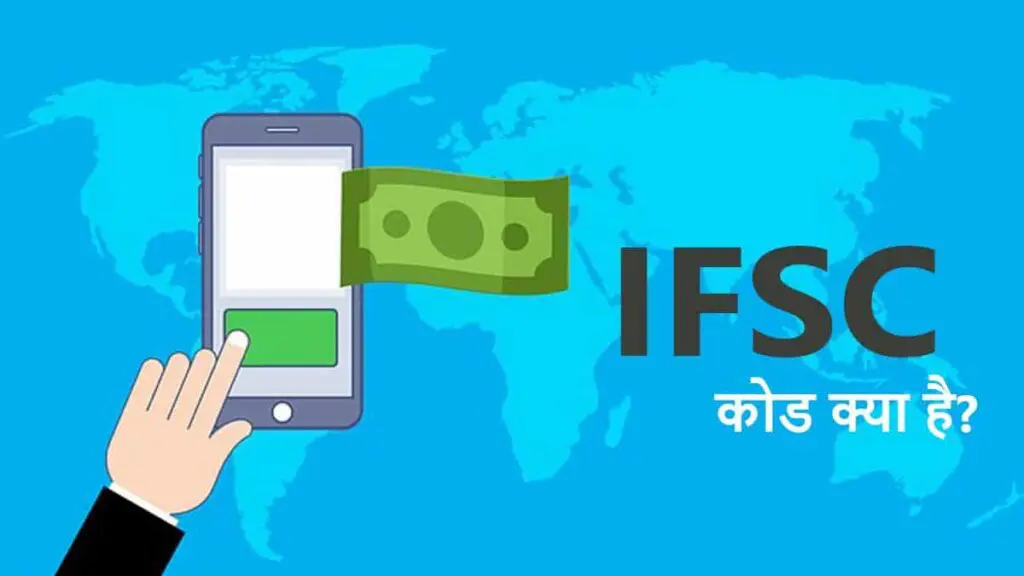 IFSC Code, which means Indian Financial System Code , is an 11 digit code used to identify each branch of a bank with a unique identification number.
This code is used by all Indian banks that are involved in RBI's NEFT and RTGS payment systems.
RBI (Reserve Bank of India) provides IFSC code to all banks in India for electronic funds transfer. If we want to send money online between two bank accounts then it is necessary to provide IFSC code, so that the bank of the recipient can be accurately identified.
IFSC Code Meaning .
The full form of IFSC is Indian Financial System Code, which means Indian Financial System Code.
Ways to transfer money online through IFSC Code
IFSC codes can be used to transfer money in a number of ways, which are as follows:
NEFT (National Electronic Funds Transfer) – To send money through NEFT, the sender has to provide the name of the recipient, name of the beneficiary bank branch, type of account, and account number. Funds transferred through NEFT are settled in batch-wise format.
RTGS (Real Time Gross Settlement) – It is used for quick and high value transactions. The sender needs to provide the recipient's name, account number, IFSC code of the receiving branch and amount.
IMPS (Immediate Payment Service) – Using IMPS, the sender can send money to the beneficiary bank instantly on real time basis. IFSC code is mandatory to complete the IMPS transaction process.
Structure of IFSC Code – Structure of IFSC Code.
An IFSC code consists of a total of 11 digits, in which the first 4 alphabetic characters represent the name of the bank, while the fifth digit is zero which is kept in reserve for future use and the last 6 digits represent the branch of the bank. Tells about. Let us try to understand it with an example.
We have an IFSC Code : PUNB0055000
1. PUNB – Initial four alphabets indicating the name of the bank ' Punjab National Bank '.
2. 0 – 5th digit zero which is reserved for future use.
3. 055000 – There are 6 last digits which represent bank branch ' Mumbai Andheri West '.
How to know IFSC Code?
You can easily find out about the IFSC Code of your bank. There are many ways to know this, some of which are as follows:
1. Through Bank Account Book
The easiest way to know about IFSC is by looking at the code in the passbook or account book. You can see it on the first page of your passbook. On the first page itself, where your name, account number and bank name have been given, you will see the IFSC code written. If IFSC code is not shown here then you can find out by other methods mentioned below.
2. Through RBI website – You can find out the IFSC code by visiting the official website of RBI or by clicking here .
3. Via Third Party Website
There are many such third party websites available on the internet which tell about IFSC Code. You can access them by searching from Google or by clicking here you can know the IFSC code of your bank branch from this website.
After visiting the website, follow the steps given below.
First select the name of the bank. For example Punjab National Bank.
Now select the state.
Now select the district.
Finally enter the branch name and click on ' Find Now '.
4. Through Check Book
If you have check book then you can know about IFSC code of your bank branch. Check books of all banks are different from each other, so it is not possible to tell the exact location of the code on the top of the cheque. But if you look carefully at your check, you will definitely see the IFSC code somewhere.
5. By visiting the bank branch
If none of the above mentioned methods are working for you and you are still unable to get the IFSC code, then you can reach your bank branch and get the IFSC code.
Benefits of IFSC Code
Following are the advantages of using IFSC Code:
Facility of Electronic Fund Transfer – Using IFSC code, you can send money from one bank to another instantly. With the help of IFSC, you can transfer money from one bank to another through internet banking . You can do money transactions in a very convenient way without any problem and can save time.
Prevents Fraud – Through IFSC code, you can transfer money online in a secure manner . IFSC code is provided to every branch of the bank, so you can easily identify the bank and the branch.
Paperless Money Transfer – By doing money transactions online through electronic gadgets, the use of paper is reduced. This reduces the printing cost and also does not harm the environment.
Bill Payment – ​​You can make online bill payment using IFSC code based system.
Branch and place identification – Through this code, the bank and its branch can be accurately identified. So there is no possibility of any copy.
Facility of communication – The sender gets a notification of the money being deducted and the recipient receiving the money.
Conclusion
I hope you like this article of mine "What is IFSC Code and how to know? (IFSC Code meaning )" must have been liked. I have tried my best to bring all the information related to IFSC to you so that you do not have to go to any other website regarding this subject.
If you liked this information or got to learn something new, then please share it on other social media networks .